By pursuing your navigation on this site, you use the use of cookies to the realization of statistics of visits.
Learn more
Paris 8th district Golden Triangle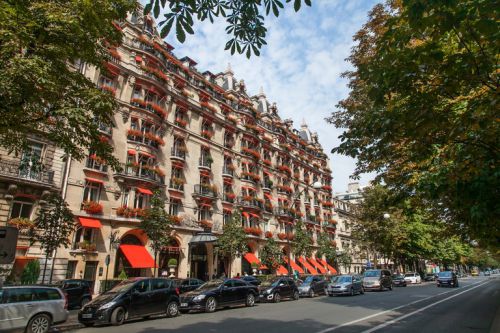 AVENUE MONTAIGNE
In the mid 17th century a track led to the "Marais des Gourdes", a plot where cucurbits, a variety of pumpkin, were cultivated: known in the 1720's as the "allee des soupirs" (alley of sighs) it was later given the name "avenue verte" and in 1770 was planted with rows of elms. The street subsequently became known as "allee des veuves" (widow's alley) owing to its significant number of prostitutes. This now prestigious avenue was until 1850 frequented by a somewhat less respectable population than today. It became avenue Montaigne, and a decade later had been totally transformed.

N°1: the location of the "Chaumière de Thérèsa Cabarrus". A renowned Republican aristocrat, Thérèsa Cabarrus set up residence here on the day of her marriage with journalist and revolutionary Jean-Lambert Tallien. She went on to host magnificent soirees in the company of the "thermidoriens", members of a political group active during the French Revolution. Demolished in 1817, the building was replaced by a music hall known as the Acacia where Tallien, long abandoned by "Notre-Dame de Thermidor" as she was known, passed away.
N°9: the former private mansion of the Comtesse de Durfort, writer and politician François-René Chateaubriand's niece.
N° 13/15: the Champs-Elysées Theatre, constructed between 1911 and 1913 by architect Perret in reinforced concrete with bas-reliefs by Antoine Bourdelle. Originally known as the Léon Poirier Theatre, it subsequently got the name Comédie-Montaigne. Previously the hôtel de Lillers where the King of Hanover had resided on occasions stood here.
N°18: built for Prince Napoléon and inaugurated by the Emperor and Empress Eugénie, the "Palais Pompéien" stood here from 1856 to 1869.
N°22: the location of a Moorish-style pavilion inhabited by Abd-el-Kader, known as France's "best enemy".
N°25: dancer Margaretha Geertruida Zelle, better known as Mata-Hari, was arrested here.
N°28: the location of a private mansion rented between 1857 and 1859 by the twenty-year old Comtesse de Castiglione, the mistress of Napoleon III.
N°49 to 53: a little bar called the Petit Moulin Rouge stood here in 1813. Enlarged 30 years later, it became the Bal Mabille, renowned during the Second Empire. It was demolished in 1882.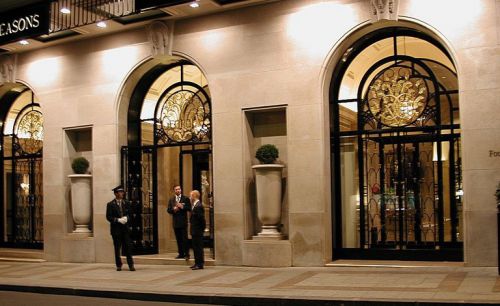 AVENUE GEORGE V
Named Avenue de l'Alma at its opening in 1858, this prestigious avenue became Avenue George V in 1918.

N° 1: a racecourse located here between 1845 and 1856 was moved to Place Victor Hugo in 1878. Iron-built and significantly larger (150 m long), it was subsequently transferred to rue Caulaincourt in Montmartre 19 years later.
N° 5: politician Albert de Mun lived here before 1914.
N° 23: the American Episcopal Church.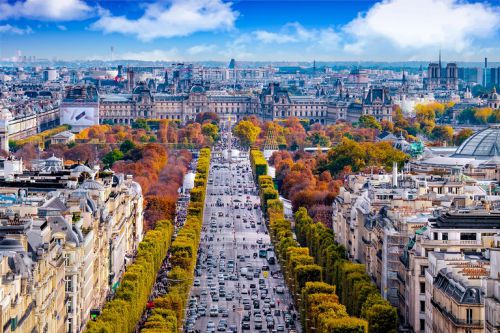 AVENUE DES CHAMPS ELYSÉES