Contact us
Paris Ouest (Paris 16ème - Victor Hugo)
Sotheby's International Realty
138 Avenue Victor Hugo
75116 PARIS, France
Paris Ouest (Paris 16ème - Auteuil)
Sotheby's International Realty
50 rue d'Auteuil
75016 PARIS, France
Paris Ouest (Paris 17ème - Etoile Monceau)
Sotheby's International Realty
82 Avenue de Wagram
75017 PARIS, France
Paris Ouest (Neuilly-sur-Seine)
Sotheby's International Realty
Place Sainte Foy - 2 Rue de Chézy
92200 NEUILLY, France
Paris Ouest (Hauts-de-Seine - Yvelines)
Sotheby's International Realty
Place Sainte Foy - 2 rue de Chézy
92200 NEUILLY, France
Paris Marais
Sotheby's International Realty
37-39 rue de Turenne
75003 PARIS, France
Paris Est
Sotheby's International Realty
14 rue de Charonne
75011 PARIS, France
>
>
>

In 1855, work began on this hotel on Avenue des Champs-Elysées, under the direction of the architect Pierre Manguin. La Païva, wife of the Prussian Count Henckel von Donnersmarck, was allegedly jostled by a client and injured herself there, and she promised to build the most beautiful house in Paris.

The construction of the house was gossiped in the newspapers of the time, first of all because of its lasting duration (10 years) and its cost of 10 million gold francs.Aurélien Scholl, a journalist, is said to have announced about the progress of the work " That's all right, the main part is done. We've laid the pavement! ».

The building is marked by an architecture and decoration inspired by the Italian Renaissance, it is notable for the number of sculptures, its paintings and its particular marble. There are life-size reproductions of Dante, Petrarch and Virgil, made of "onyx marble from Algeria", which was particularly remarkable during the Universal Exhibition of 1867. Ceiling paintings such as "The Day Chasing the Night" also give the place cachet, and the Countess is said to have served as a model for many of the works that make up the building. In addition, two elements make the glory of this hotel, a yellow onyx staircase and a Spanish style bathroom. The bathroom is notable for its white onyx bathtub and its silver bronze tub in which the marquise would have bathed in champagne, milk or linden. The large living room offers a view of the Champs-Élysées, the bedroom has an oriental ceiling. At the back, a winter garden offered the capacity to accommodate nine horses.

In 1866, the countess welcomed there the Goncourt, Gambetta and other celebrities. Satisfied with her mansion, she had a twin but much larger mansion built in Silesia in 1868, the Neudeck Castle. She took refuge there in 1877, forced to flee France on charges of espionage. She died there in 1884.

Widowed, the Count of Henckel von Donnersmarck sold the Parisian property to a banker, then the star's former cook, Pierre Cubat, founded a great restaurant, the Tout-Paris. However, the latter closed in 1898 and the Travellers Club moved there in 1903. Today, this hotel is still the property of its last purchaser and can be visited.


For more information, click here.

The latest articles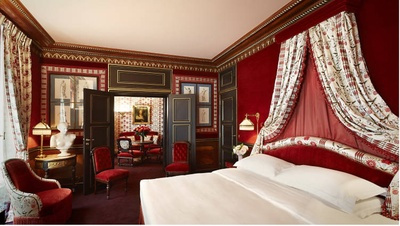 Costes Hotel
This hotel is made up of 3 houses, each with its own incredible rooms, from "mini" to double duplex. Place Vendôme, the Tuileries Gardens, luxury boutiques and chic restaurants are just a stone's throw away. The hotel also offers extensive services: a restaurant,...
Read more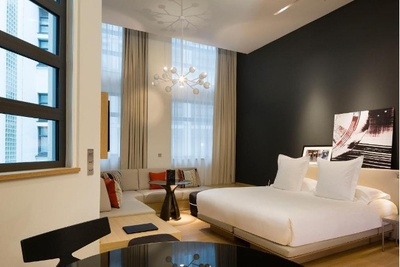 Hôtel Le Cinq Codet
Just a 5-minute walk from the Hôtel des Invalides, the 5-star Le Cinq Codet offers a host of exceptionally spacious rooms and suites. Each room features a different work of art. The 1930s building, a former telephone exchange, is rare and surprising. Many museums...
Read more