Contact us
Paris Ouest (Paris 16ème - Victor Hugo)
Sotheby's International Realty
138 Avenue Victor Hugo
75116 PARIS, France
Paris Ouest (Paris 16ème - Auteuil)
Sotheby's International Realty
50 rue d'Auteuil
75016 PARIS, France
Paris Ouest (Paris 17ème - Etoile Monceau)
Sotheby's International Realty
82 Avenue de Wagram
75017 PARIS, France
Paris Ouest (Neuilly-sur-Seine)
Sotheby's International Realty
Place Sainte Foy - 2 Rue de Chézy
92200 NEUILLY, France
Paris Ouest (Hauts-de-Seine - Yvelines)
Sotheby's International Realty
Place Sainte Foy - 2 rue de Chézy
92200 NEUILLY, France
Paris Marais
Sotheby's International Realty
37-39 rue de Turenne
75003 PARIS, France
Paris Est
Sotheby's International Realty
14 rue de Charonne
75011 PARIS, France
>
>
>
Restaurant Table Bruno Verjus

Committed to instant cuisine, Table respect nature and the health of its customers by working exclusively with local producers. In addition to its two Michelin stars, the restaurant has also been awarded the Michelin Green Star. Everything is cooked with the intention of magnifying the product without denaturing it. The "Color of the Day" menu, for example, is prepared daily according to what's available.
3 R. de Prague, 75012 Paris
The latest articles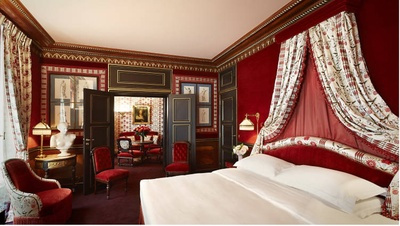 Costes Hotel
This hotel is made up of 3 houses, each with its own incredible rooms, from "mini" to double duplex. Place Vendôme, the Tuileries Gardens, luxury boutiques and chic restaurants are just a stone's throw away. The hotel also offers extensive services: a restaurant,...
Read more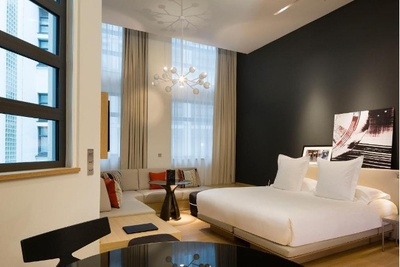 Hôtel Le Cinq Codet
Just a 5-minute walk from the Hôtel des Invalides, the 5-star Le Cinq Codet offers a host of exceptionally spacious rooms and suites. Each room features a different work of art. The 1930s building, a former telephone exchange, is rare and surprising. Many museums...
Read more