Contact us
Paris Ouest (Paris 16ème - Victor Hugo)
Sotheby's International Realty
138 Avenue Victor Hugo
75116 PARIS, France
Paris Ouest (Paris 16ème - Auteuil)
Sotheby's International Realty
50 rue d'Auteuil
75016 PARIS, France
Paris Ouest (Paris 17ème - Etoile Monceau)
Sotheby's International Realty
82 Avenue de Wagram
75017 PARIS, France
Paris Ouest (Neuilly-sur-Seine)
Sotheby's International Realty
Place Sainte Foy - 2 Rue de Chézy
92200 NEUILLY, France
Paris Ouest (Hauts-de-Seine - Yvelines)
Sotheby's International Realty
Place Sainte Foy - 2 rue de Chézy
92200 NEUILLY, France
Paris Marais
Sotheby's International Realty
37-39 rue de Turenne
75003 PARIS, France
Paris Est
Sotheby's International Realty
14 rue de Charonne
75011 PARIS, France
>
>
>
Château Boulart
Biarritz Sotheby's International Realty

In the heart of the Basque Country, located between mountains and ocean, Château Boulart is a timeless place.

Biarritz, the elegant seaside town in the southwest, is home to many exceptional properties… La Folie Boulart is one of them. This house built in 1880 is offered for rent by our friends at Biarritz Sotheby's International Realty.

With eight parental suites, from 50 to 140 sqm, a large reception room with ocean view, a ballroom, several lounges opening onto a unique park in the heart of the city, a lounge bar, a billiard room ... This jewel of the Basque coast can only seduce you.

Now available for rent, Château Boulart offers top-of-the-range services and exceptional service. The various chefs prepare gourmet dinners in the large dining room, lunches and brunches on the terraces overlooking the ocean, but you can also enjoy cocktails and dinners under the stars ...You will also find a wellness area with spa, indoor swimming pool, sauna, hammam and a gym. You will enjoy exclusive and personalized concierge services at any time.

What are you waiting for to give yourself an unforgettable moment?

For more information, contact our friends at Biarritz Sotheby's International Realty.
The latest articles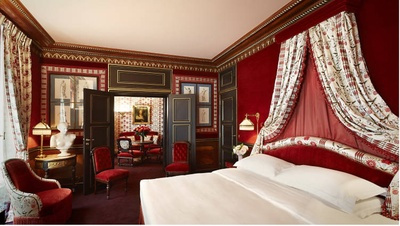 Costes Hotel
This hotel is made up of 3 houses, each with its own incredible rooms, from "mini" to double duplex. Place Vendôme, the Tuileries Gardens, luxury boutiques and chic restaurants are just a stone's throw away. The hotel also offers extensive services: a restaurant,...
Read more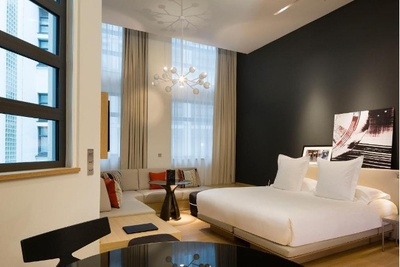 Hôtel Le Cinq Codet
Just a 5-minute walk from the Hôtel des Invalides, the 5-star Le Cinq Codet offers a host of exceptionally spacious rooms and suites. Each room features a different work of art. The 1930s building, a former telephone exchange, is rare and surprising. Many museums...
Read more