Contact us
Paris Ouest (Paris 16ème - Victor Hugo)
Sotheby's International Realty
138 Avenue Victor Hugo
75116 PARIS, France
Paris Ouest (Paris 16ème - Auteuil)
Sotheby's International Realty
50 rue d'Auteuil
75016 PARIS, France
Paris Ouest (Paris 17ème - Etoile Monceau)
Sotheby's International Realty
82 Avenue de Wagram
75017 PARIS, France
Paris Ouest (Neuilly-sur-Seine)
Sotheby's International Realty
Place Sainte Foy - 2 Rue de Chézy
92200 NEUILLY, France
Paris Ouest (Hauts-de-Seine - Yvelines)
Sotheby's International Realty
Place Sainte Foy - 2 rue de Chézy
92200 NEUILLY, France
Paris Marais
Sotheby's International Realty
37-39 rue de Turenne
75003 PARIS, France
Paris Est
Sotheby's International Realty
14 rue de Charonne
75011 PARIS, France
>
>
>
What's new in Art, Architecture, And Design?
RESIDE

First of all, high-tech science has become a creative force in the art world. London-based artist Susan Aldworth for instance explores the human identity and mind/consciousness in association with scientists. Klari Reis, a painted based in San Francisco, experiments with new materials and methods for her scientifically themed works and collaborates with biomedical companies. She says she is "driven by curiosity and [her] desire to explore and document the natural and unnatural with a sense of wonder and joy".
Then regarding architecture, in grand estates, one of the latest luxuries gaining popularity is a series of primary bedroom suites akin to a five-star hotel. Indeed, Bobby McAlpine says he's designed several over the years. Elissa Morgante, a co-principal of Morgante Wilson Architects in Evanston also designed a pair of main bedroom suites.
Finally, in the design field, cottage style is making a comeback, particularly in accessory buildings such as carriage houses and pool houses. It's characterized by painted or decorated furniture, weathered finishes, floral fabrics, a garden-in-bloom color palette, vintage features, and natural textural accents like baskets. "The human scale of the cottage is a perfect mix of softened roof lines and quaint, well-scaled facades" says architect Kevin ten Brinke, a principal of KT2 Design Group in Sudbury.
To read the full article,
click here.
The latest articles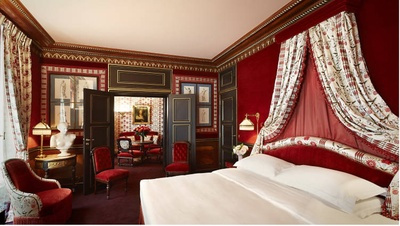 Costes Hotel
This hotel is made up of 3 houses, each with its own incredible rooms, from "mini" to double duplex. Place Vendôme, the Tuileries Gardens, luxury boutiques and chic restaurants are just a stone's throw away. The hotel also offers extensive services: a restaurant,...
Read more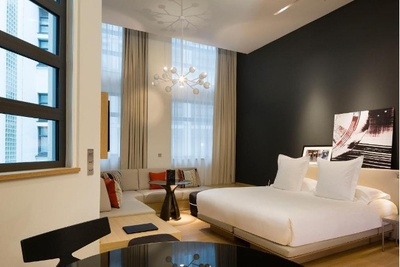 Hôtel Le Cinq Codet
Just a 5-minute walk from the Hôtel des Invalides, the 5-star Le Cinq Codet offers a host of exceptionally spacious rooms and suites. Each room features a different work of art. The 1930s building, a former telephone exchange, is rare and surprising. Many museums...
Read more