Contact us
Paris Ouest (Paris 16ème - Victor Hugo)
Sotheby's International Realty
138 Avenue Victor Hugo
75116 PARIS, France
Paris Ouest (Paris 16ème - Auteuil)
Sotheby's International Realty
50 rue d'Auteuil
75016 PARIS, France
Paris Ouest (Paris 17ème - Etoile Monceau)
Sotheby's International Realty
82 Avenue de Wagram
75017 PARIS, France
Paris Ouest (Neuilly-sur-Seine)
Sotheby's International Realty
Place Sainte Foy - 2 Rue de Chézy
92200 NEUILLY, France
Paris Ouest (Hauts-de-Seine - Yvelines)
Sotheby's International Realty
Place Sainte Foy - 2 rue de Chézy
92200 NEUILLY, France
Paris Marais
Sotheby's International Realty
37-39 rue de Turenne
75003 PARIS, France
Paris Est
Sotheby's International Realty
37-39 rue de Turenne
75003 PARIS, France
>
>
>
Le Monde
Art market: the Macklowe collection sets a new sales record in New York

922.2 million dollars (880 million euros): this is the figure announced by the auction house Sotheby's as part of the sale of the Macklowe collection. Following the divorce of the wealthy couple formed by Harry Macklowe, real estate developer and Linda Burg, honorary administrator of the Metropolitan Museum of Art in New York, their collection was put on the market in two batches.
A first sale held in November topped the fall season by bringing in $676.1 million in a single evening, with works like Alberto Giacometti's Le Nez, an impressive bronze sculpture fetching 78.4 million dollars, N°7 by Mark Rothko sold 82.4 million dollars, or Number 17, 1951 by Jackson Pollock sold 61.1 million dollars.
On May 16, during the second sale, the 30 other pieces were sold out in 90 minutes. The painting Untitled by Mark Rothko was sold for 48 million dollars, Seestück by Gerhard Richter was sold for 30.2 million and Andy Warhol's Self Portrait reached $18.7 million. It is "the most expensive collection ever sold at auction" said Sotheby's.
The latest articles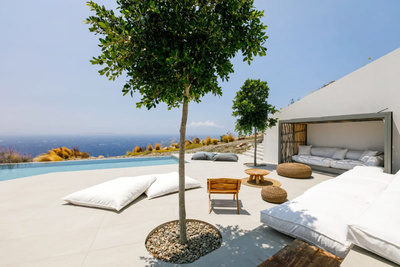 3 Mediterranean Villas To Retreat To
What is it about the Mediterranean coast that makes it such a paradisiacal place? Perhaps it's its white sand beaches, its translucent blue waters and its beautifully preserved history and culture. Or the sense of peace brought on by the breathtaking tranquility of...
Read more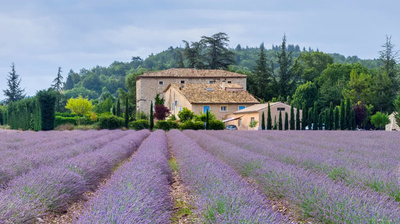 Real estate : the 3 new trends of the country house
The repeated confinements and the resulting desire for nature and green spaces have profoundly changed the behavior of the French. Indeed, their desire to find a balance between personal and professional life has resulted in reviving and transforming the secondary...
Read more