Contact us
Paris Ouest (Paris 16ème - Victor Hugo)
Sotheby's International Realty
138 Avenue Victor Hugo
75116 PARIS, France
Paris Ouest (Paris 16ème - Auteuil)
Sotheby's International Realty
50 rue d'Auteuil
75016 PARIS, France
Paris Ouest (Paris 17ème - Etoile Monceau)
Sotheby's International Realty
82 Avenue de Wagram
75017 PARIS, France
Paris Ouest (Neuilly-sur-Seine)
Sotheby's International Realty
Place Sainte Foy - 2 Rue de Chézy
92200 NEUILLY, France
Paris Ouest (Hauts-de-Seine - Yvelines)
Sotheby's International Realty
Place Sainte Foy - 2 rue de Chézy
92200 NEUILLY, France
Paris Marais
Sotheby's International Realty
37-39 rue de Turenne
75003 PARIS, France
Paris Est
Sotheby's International Realty
14 rue de Charonne
75011 PARIS, France
>
>
>
Posted on 18/02/2022
The rise of prestige real estate, the dance of figures in 2021
Luxe Infinity

With an average of almost 4 sales per day, the turnover of Sotheby's International Realty went from €1,032 billion in 2020 to €1,456 billion in 2021. Alexander Kraft, CEO, explains this spectacular rise as follows: "The French turned to prestige real estate because of covid crisis: they felt that they needed to improve their quality of life and bet on a safe investment." Indeed, an increase in interest for exceptional properties has been noticed, contributing to the increase of the average price of 13% to reach €1.45 million. In Paris, but also in the south of France, which appeals to European, and again, since last Summer, American buyers.
Regarding the prices, there is a general stagnation. Exceptional flawless properties are sold at a normal price, unlike classic properties with or without defaults which are sold a little less than their price. Concerning the budgets, sales between 5 and 10 million have increased a lot in 2021, in province included. Thus, Sotheby's International Realty France Monaco sold a property in Paris for more than €13 million, and more than €10 million in Neuilly-sur-Seine.
Read the whole article
here
The latest articles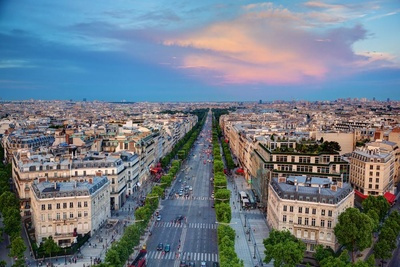 Real estate: real prices in Île-de-France, city by city
Real estate transactions in the Paris Region fell by a significant 25% in the second quarter of 2023, affecting all cities in the region. This trend is marked by an extension of the average property sales time, from just one month in 2022 to three and a half months...
Read more