Contact us
Paris Ouest (Paris 16ème - Victor Hugo)
Sotheby's International Realty
138 Avenue Victor Hugo
75116 PARIS, France
Paris Ouest (Paris 16ème - Auteuil)
Sotheby's International Realty
50 rue d'Auteuil
75016 PARIS, France
Paris Ouest (Paris 17ème - Etoile Monceau)
Sotheby's International Realty
82 Avenue de Wagram
75017 PARIS, France
Paris Ouest (Neuilly-sur-Seine)
Sotheby's International Realty
Place Sainte Foy - 2 Rue de Chézy
92200 NEUILLY, France
Paris Ouest (Hauts-de-Seine - Yvelines)
Sotheby's International Realty
Place Sainte Foy - 2 rue de Chézy
92200 NEUILLY, France
Paris Marais
Sotheby's International Realty
37-39 rue de Turenne
75003 PARIS, France
Paris Est
Sotheby's International Realty
14 rue de Charonne
75011 PARIS, France
>
>
>
Posted on 15/10/2021
In Hauts-de-Seine, real estate is in the best of health
L'obs

"Let's be clear: the department is not flooded by Parisians ready to buy anything at any price!" Jean-Charles Engel, manager of Hauts-de-Seine team at Paris Ouest Sotheby's International Realty, explains regarding the passion for the purchase of a property in Hauts-de-Seine. Indeed, the buyers are strict as much at the properties as at the prices. Apartments with balcony and/or terrace, and house with garden are very sought-after and sold quickly, contrary to properties needing renovation work. This passion for Hauts-de-Seine has several explanations: the search of a better environment allowing working from home, the proximity and the easy access to the capital with public transport, especially thanks to the work of Grand Paris, the quality of life and the development of many infrastructures in the bordering cities. Except for Neuilly-sur-Seine where there are not as many deals as usual, demand is high in the center of Nanterre, Montrouge or Garenne-Colombes where the prices won't stop climbing.
Discover the prices per sq. m per city in the article
here.
The latest articles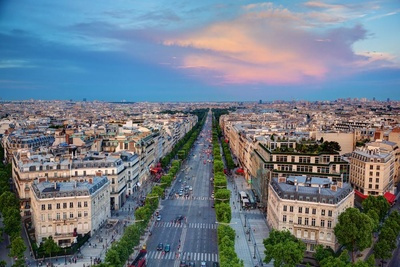 Real estate: real prices in Île-de-France, city by city
Real estate transactions in the Paris Region fell by a significant 25% in the second quarter of 2023, affecting all cities in the region. This trend is marked by an extension of the average property sales time, from just one month in 2022 to three and a half months...
Read more