Contact us
Paris Ouest (Paris 16ème - Victor Hugo)
Sotheby's International Realty
138 Avenue Victor Hugo
75116 PARIS, France
Paris Ouest (Paris 16ème - Auteuil)
Sotheby's International Realty
50 rue d'Auteuil
75016 PARIS, France
Paris Ouest (Paris 17ème - Etoile Monceau)
Sotheby's International Realty
82 Avenue de Wagram
75017 PARIS, France
Paris Ouest (Neuilly-sur-Seine)
Sotheby's International Realty
Place Sainte Foy - 2 Rue de Chézy
92200 NEUILLY, France
Paris Ouest (Hauts-de-Seine - Yvelines)
Sotheby's International Realty
Place Sainte Foy - 2 rue de Chézy
92200 NEUILLY, France
Paris Marais
Sotheby's International Realty
37-39 rue de Turenne
75003 PARIS, France
Paris Est
Sotheby's International Realty
14 rue de Charonne
75011 PARIS, France
>
>
>
Posted on 17/09/2021
The 15th rides the wave of the crisis
LES ECHOS

The 15th arrondissement has benefited from Covid-19 crisis. Its prices, cheaper than those of the north, allow to purchase larger surfaces in a nice environment. Moreover, it's a very sought-after area because of its proximity with the 7th and the Seine quays. And there are many prestige properties: houses, lofts, duplex apartments with balcony or outdoor space, "indispensable criterion" according to Christelle Stachera-Caché, specialist of the 15th at Sotheby's International Realty. But prices keep climbing, particularly in northern areas, especially in Grenelle. For flawless quality properties, the average price is €12,415 per sq. m, but it can clearly increase depending on the localization. The south, which used to seem too far from the Parisian center, is revitalizing, just like Pasteur-Montparnasse area which offers recent buildings. Families, who are especially careful with schools, value micro-districts such as Commerce or Convention.
To read the full article,
click here.
The latest articles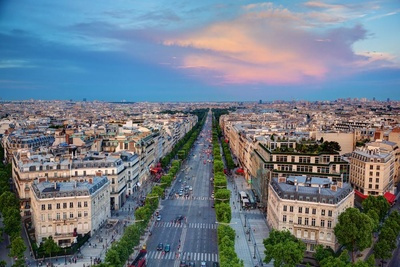 Real estate: real prices in Île-de-France, city by city
Real estate transactions in the Paris Region fell by a significant 25% in the second quarter of 2023, affecting all cities in the region. This trend is marked by an extension of the average property sales time, from just one month in 2022 to three and a half months...
Read more