Contact us
Paris Ouest (Paris 16ème - Victor Hugo)
Sotheby's International Realty
138 Avenue Victor Hugo
75116 PARIS, France
Paris Ouest (Paris 16ème - Auteuil)
Sotheby's International Realty
50 rue d'Auteuil
75016 PARIS, France
Paris Ouest (Paris 17ème - Etoile Monceau)
Sotheby's International Realty
82 Avenue de Wagram
75017 PARIS, France
Paris Ouest (Neuilly-sur-Seine)
Sotheby's International Realty
Place Sainte Foy - 2 Rue de Chézy
92200 NEUILLY, France
Paris Ouest (Hauts-de-Seine - Yvelines)
Sotheby's International Realty
Place Sainte Foy - 2 rue de Chézy
92200 NEUILLY, France
Paris Marais
Sotheby's International Realty
37-39 rue de Turenne
75003 PARIS, France
Paris Est
Sotheby's International Realty
37-39 rue de Turenne
75003 PARIS, France
>
>
>
Le Point
Architecture – Desire of water

Since the sanitary crisis, secondary residences are all the rage. In south-west, Biarritz Sotheby's International Realty has offered on sale a villa of 400 sq. m in Anglet for €4.7 millions. It comprises an English garden of 1750 sq. m and a pool. Located close to Chiberta golf course, it is the ideal place for lock-xiting while sunbathing, away from prying eyes.
To read the entire article,
click here.
The latest articles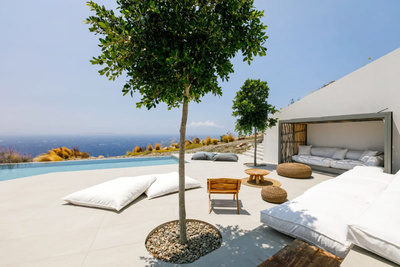 3 Mediterranean Villas To Retreat To
What is it about the Mediterranean coast that makes it such a paradisiacal place? Perhaps it's its white sand beaches, its translucent blue waters and its beautifully preserved history and culture. Or the sense of peace brought on by the breathtaking tranquility of...
Read more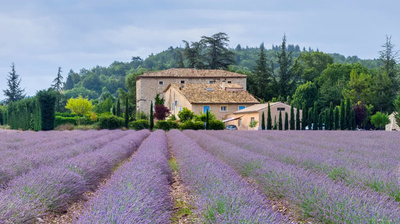 Real estate : the 3 new trends of the country house
The repeated confinements and the resulting desire for nature and green spaces have profoundly changed the behavior of the French. Indeed, their desire to find a balance between personal and professional life has resulted in reviving and transforming the secondary...
Read more