Contact us
Paris Ouest (Paris 16ème - Victor Hugo)
Sotheby's International Realty
138 Avenue Victor Hugo
75116 PARIS, France
Paris Ouest (Paris 16ème - Auteuil)
Sotheby's International Realty
50 rue d'Auteuil
75016 PARIS, France
Paris Ouest (Paris 17ème - Etoile Monceau)
Sotheby's International Realty
82 Avenue de Wagram
75017 PARIS, France
Paris Ouest (Neuilly-sur-Seine)
Sotheby's International Realty
Place Sainte Foy - 2 Rue de Chézy
92200 NEUILLY, France
Paris Ouest (Hauts-de-Seine - Yvelines)
Sotheby's International Realty
Place Sainte Foy - 2 rue de Chézy
92200 NEUILLY, France
Paris Marais
Sotheby's International Realty
37-39 rue de Turenne
75003 PARIS, France
Paris Est
Sotheby's International Realty
37-39 rue de Turenne
75003 PARIS, France
>
>
>
FIGARO IMMOBILIER
Parisian properties with pools for all

This year, French will stay in the hexagon for the holiday. In order to have a full change of scene feeling, nothing is better that a pool of one's own. But how to get one in such a big expensive city as Paris. There are several solutions.
First of all, why not interest yourself in residences sharing a pool? Prices start at 269000 euros. At this point, a pool with shower and locker room on the building roof are available.
For those with bigger budget, between 1 and 2 millions, residences comprise in addition of the pool a sports room and a sauna.
Finally, in the luxury category, you'll have to spend until 26 millions for a property with a private pool.
To read the full article,
click here.
Paris West Sotheby's International Realty, expert in
luxury and prestige real estate in Paris
The latest articles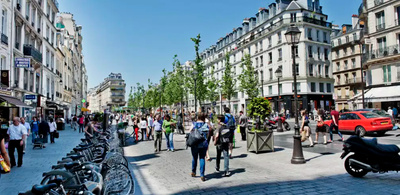 The big gap between arrondissements
From one arrondissement to another, the market is gaining strength but remains selective. Focus on prices, arrondissement by arrondissement. Paris Centre: 1st, 2nd, 3rd and 4th arrondissements: The heart of old Paris has fallen by 2% in one year but it remains the...
Read more