Contact us
Paris Ouest (Paris 16ème - Victor Hugo)
Sotheby's International Realty
138 Avenue Victor Hugo
75116 PARIS, France
Paris Ouest (Paris 16ème - Auteuil)
Sotheby's International Realty
50 rue d'Auteuil
75016 PARIS, France
Paris Ouest (Paris 17ème - Etoile Monceau)
Sotheby's International Realty
82 Avenue de Wagram
75017 PARIS, France
Paris Ouest (Neuilly-sur-Seine)
Sotheby's International Realty
Place Sainte Foy - 2 Rue de Chézy
92200 NEUILLY, France
Paris Ouest (Hauts-de-Seine - Yvelines)
Sotheby's International Realty
Place Sainte Foy - 2 rue de Chézy
92200 NEUILLY, France
Paris Marais
Sotheby's International Realty
37-39 rue de Turenne
75003 PARIS, France
Paris Est
Sotheby's International Realty
14 rue de Charonne
75011 PARIS, France
>
>
>
Posted on 09/12/2020
Why a luxury rental could be your next big real estate decision
SOTHEBY'S INTERNATIONAL REALTY - BLOG

The rental of prestige property can become the new solution for you to decide to buy. Full of advantages, renting allows you to enjoy a second home without commitment, to analyze the region before deciding to buy or simply to enjoy a property without its constraints.
A change of scenery without commitment
When one wishes to buy a property, many constraints come into play, such as the lack of time for research, making it impossible to find a property or to know the advantages and disadvantages of a region. Then, renting allows you to escape to various regions, summer and winter, in the mountains and at the sea, allowing you to test any type of possible second home. This allows you to have an overview before deciding to buy.
A way to enjoy long term vacations
The possibility of renting over a long period of time allows both to discover a possible place of residence, but also to organize periods of telework, family reunions and relaxation. This type of vacation also allows you to discover luxury equipment and sublime decorations.
Maintenance-free convenience
The interest of these rentals also makes it possible to take real relaxing vacations. Indeed, renting allows you to avoid the costs of renovation, landscaping or any type of wear and tear that a property may experience. Also, all types of maintenance are taken care of by the owner, so that the tenant arrives in a clean place.
Access to the different equipments
Coming back to the incredible amenities, the properties available for rent have luxurious amenities. In fact, you can find private pools, beach access, home theaters or gym that can give you ideas when looking to buy. Being able to try out these amenities allows you to decide whether or not they are necessary in your next home purchase.
Thus, renting allows you to make sure you are looking for what you want, make sure you like the place in all weathers and discover various advantages. Renting can be a springboard before buying, but it is also an advantage for a vacation. Indeed, it allows you to enjoy a prestigious property without having to pay maintenance fees.
Are you ready to rent an exceptional luxury home? Browse our beautiful properties for rent around the world.
To read the full article, click
here.
Paris West Sotheby's International Realty, specialist in
luxury and prestige real estate in Paris
The latest articles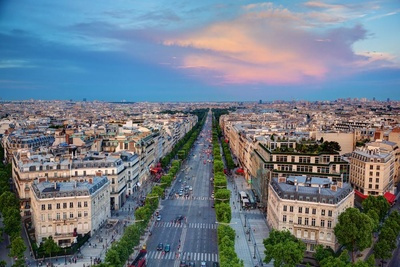 Real estate: real prices in Île-de-France, city by city
Real estate transactions in the Paris Region fell by a significant 25% in the second quarter of 2023, affecting all cities in the region. This trend is marked by an extension of the average property sales time, from just one month in 2022 to three and a half months...
Read more