Contact us
Paris Ouest (Paris 16ème - Victor Hugo)
Sotheby's International Realty
138 Avenue Victor Hugo
75116 PARIS, France
Paris Ouest (Paris 16ème - Auteuil)
Sotheby's International Realty
50 rue d'Auteuil
75016 PARIS, France
Paris Ouest (Paris 17ème - Etoile Monceau)
Sotheby's International Realty
82 Avenue de Wagram
75017 PARIS, France
Paris Ouest (Neuilly-sur-Seine)
Sotheby's International Realty
Place Sainte Foy - 2 Rue de Chézy
92200 NEUILLY, France
Paris Ouest (Hauts-de-Seine - Yvelines)
Sotheby's International Realty
Place Sainte Foy - 2 rue de Chézy
92200 NEUILLY, France
Paris Marais
Sotheby's International Realty
37-39 rue de Turenne
75003 PARIS, France
Paris Est
Sotheby's International Realty
37-39 rue de Turenne
75003 PARIS, France
>
>
>
MIEUX VIVRE VOTRE ARGENT
Luxury real estate: the results are rather positive after the first week of reconfinement

Despite a re-confinement, the luxury real estate activity has not slowed down, other deeds are still being signed and transactions concluded.
In fact, according to Alexander Kraft, President of Sotheby's International Realty France-Monaco, sales are continuing. He mentions in particular a property in the Southwest sold at 8 million euros or a Parisian estate at more than 15 million euros, sales recorded for this first week of re-confinement.
These figures can be explained by the adaptability of the agents who, in the face of this difficult context, are showing flexibility and innovation by strengthening the link with the customer in a virtual way. Buyers are always looking for space, looking for a balcony or a garden to expand their main residence, to live further away from the cities. But also, clients are looking for a second home to take refuge or invest their money. This is how in Deauville, Sotheby's sold a 300m2 house with its 400m2 garden.
Thus, the balance sheet remains positive and the first signs of this re-confinement give hope.
Find the full article
here.
Paris West Sotheby's International Realty, specialist in luxury and prestige real estate in Paris
The latest articles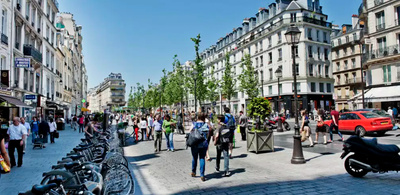 The big gap between arrondissements
From one arrondissement to another, the market is gaining strength but remains selective. Focus on prices, arrondissement by arrondissement. Paris Centre: 1st, 2nd, 3rd and 4th arrondissements: The heart of old Paris has fallen by 2% in one year but it remains the...
Read more