Contact us
Paris Ouest (Paris 16ème - Victor Hugo)
Sotheby's International Realty
138 Avenue Victor Hugo
75116 PARIS, France
Paris Ouest (Paris 16ème - Auteuil)
Sotheby's International Realty
50 rue d'Auteuil
75016 PARIS, France
Paris Ouest (Paris 17ème - Etoile Monceau)
Sotheby's International Realty
82 Avenue de Wagram
75017 PARIS, France
Paris Ouest (Neuilly-sur-Seine)
Sotheby's International Realty
Place Sainte Foy - 2 Rue de Chézy
92200 NEUILLY, France
Paris Ouest (Hauts-de-Seine - Yvelines)
Sotheby's International Realty
Place Sainte Foy - 2 rue de Chézy
92200 NEUILLY, France
Paris Marais
Sotheby's International Realty
37-39 rue de Turenne
75003 PARIS, France
Paris Est
Sotheby's International Realty
14 rue de Charonne
75011 PARIS, France
>
>
>
Posted on 02/09/2020
Reprogramming Mipdim
BFM IMMO
Scheduled from March 10 to 13 in Cannes, the Mipdim international trade fair has been rescheduled from September 14 to 16 in Paris.
The director of the event, Ronan Vaspart, has hinted at a modification of Mipdim in order to adapt to the new stakes. Its objective is to make Paris a capital that brings together European and international real estate professionals. It's about thinking about a new life in the city, rethinking our use of buildings and revising workspaces towards an opening to the outside, to nature.
After welcoming 25,000 participants last year, this year's framework only brings in 4,000 to 6,000 participants, and a show in Cannes is planned for March 2021.
Read the full article
here
.
Paris Ouest Sotheby's International Realty, your expert in
Paris luxury real estate
The latest articles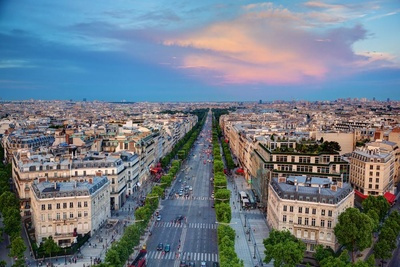 Real estate: real prices in Île-de-France, city by city
Real estate transactions in the Paris Region fell by a significant 25% in the second quarter of 2023, affecting all cities in the region. This trend is marked by an extension of the average property sales time, from just one month in 2022 to three and a half months...
Read more