Contact us
Paris Ouest (Paris 16ème - Victor Hugo)
Sotheby's International Realty
138 Avenue Victor Hugo
75116 PARIS, France
Paris Ouest (Paris 16ème - Auteuil)
Sotheby's International Realty
50 rue d'Auteuil
75016 PARIS, France
Paris Ouest (Paris 17ème - Etoile Monceau)
Sotheby's International Realty
82 Avenue de Wagram
75017 PARIS, France
Paris Ouest (Neuilly-sur-Seine)
Sotheby's International Realty
Place Sainte Foy - 2 Rue de Chézy
92200 NEUILLY, France
Paris Ouest (Hauts-de-Seine - Yvelines)
Sotheby's International Realty
Place Sainte Foy - 2 rue de Chézy
92200 NEUILLY, France
Paris Marais
Sotheby's International Realty
37-39 rue de Turenne
75003 PARIS, France
Paris Est
Sotheby's International Realty
14 rue de Charonne
75011 PARIS, France
>
>
>
Posted on 29/07/2020
Rising prices in some cities
SE LOGER

Increasingly attractive prices in cities on the outskirts of popular metropolises...
Cities such as Pessac are seeing their price per square metre increase here by 14.9% in one year. This development is possible because of the high prices in Bordeaux, which push potential buyers to turn to nearby cities. A similar situation can be observed for the cities of Quimper, Bourges, Lorient, Versailles and Villeurbanne, while Grasse is seeing increases of 13.8%.
Find the full article
here.
Paris Ouest Sotheby's International Realty, your expert in
Paris luxury real estate
The latest articles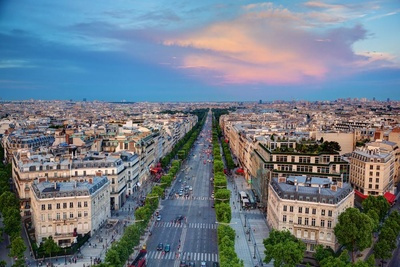 Real estate: real prices in Île-de-France, city by city
Real estate transactions in the Paris Region fell by a significant 25% in the second quarter of 2023, affecting all cities in the region. This trend is marked by an extension of the average property sales time, from just one month in 2022 to three and a half months...
Read more