Contact us
Paris Ouest (Paris 16ème - Victor Hugo)
Sotheby's International Realty
138 Avenue Victor Hugo
75116 PARIS, France
Paris Ouest (Paris 16ème - Auteuil)
Sotheby's International Realty
50 rue d'Auteuil
75016 PARIS, France
Paris Ouest (Paris 17ème - Etoile Monceau)
Sotheby's International Realty
82 Avenue de Wagram
75017 PARIS, France
Paris Ouest (Neuilly-sur-Seine)
Sotheby's International Realty
Place Sainte Foy - 2 Rue de Chézy
92200 NEUILLY, France
Paris Ouest (Hauts-de-Seine - Yvelines)
Sotheby's International Realty
Place Sainte Foy - 2 rue de Chézy
92200 NEUILLY, France
Paris Marais
Sotheby's International Realty
37-39 rue de Turenne
75003 PARIS, France
Paris Est
Sotheby's International Realty
14 rue de Charonne
75011 PARIS, France
>
>
>
Posted on 04/07/2020
French luxury real estate in great shape
LES ECHOS

Since the beginning of the deconfinement in France, we notice that the prestige real estate market is always on the rise, the activity is even higher than that recorded before the confinement and at the same period last year.
As international customers have not returned, the very high-end segment is less in demand.
However, we note that some sales are made remotely thanks to the virtual visits set up by the Sotheby's International Realty network. In addition, "the Germans, the Swiss and the Scandinavians, who have already been able to return looking for a haven of peace in France, are replacing the Americans or the Saudis" notes Alexander Kraft, President and CEO of Sotheby's International Realty France - Monaco.
The prestigious real estate market will continue to rise as Alexander Kraft confirms because, in the coming months, we are awaiting the return of expatriates from Hong Kong, Singapore "They are still stuck in place but are preparing to return. They have budgets of between 5 and 30 million euros. "
Luxury real estate market seems to be escaping the crisis.
Find the article
here.
Paris Ouest Sotheby's International Realty, your expert in
Paris luxury real estate
The latest articles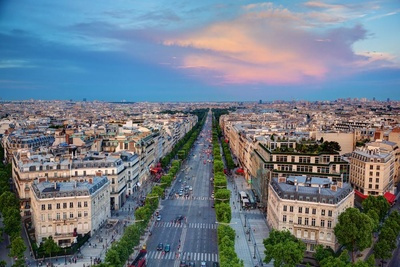 Real estate: real prices in Île-de-France, city by city
Real estate transactions in the Paris Region fell by a significant 25% in the second quarter of 2023, affecting all cities in the region. This trend is marked by an extension of the average property sales time, from just one month in 2022 to three and a half months...
Read more