Contact us
Paris Ouest (Paris 16ème - Victor Hugo)
Sotheby's International Realty
138 Avenue Victor Hugo
75116 PARIS, France
Paris Ouest (Paris 16ème - Auteuil)
Sotheby's International Realty
50 rue d'Auteuil
75016 PARIS, France
Paris Ouest (Paris 17ème - Etoile Monceau)
Sotheby's International Realty
82 Avenue de Wagram
75017 PARIS, France
Paris Ouest (Neuilly-sur-Seine)
Sotheby's International Realty
Place Sainte Foy - 2 Rue de Chézy
92200 NEUILLY, France
Paris Ouest (Hauts-de-Seine - Yvelines)
Sotheby's International Realty
Place Sainte Foy - 2 rue de Chézy
92200 NEUILLY, France
Paris Marais
Sotheby's International Realty
37-39 rue de Turenne
75003 PARIS, France
Paris Est
Sotheby's International Realty
14 rue de Charonne
75011 PARIS, France
>
>
>
Posted on 18/03/2020
"2020 should be a record year for luxury real estate" : Alexander Kraft
My Sweet Immo

Alexander Kraft, CEO of Sotheby's International Realty France- Monaco, is looking forward to a great year for luxury real estate in France and Monaco in 2020.
The results for 2019 were excellent, and this should continue in 2020. As he points out, numerous sales last year were put off to 2020 owing to social unrest in France. "Sales were impacted by 2 negative factors: the "yellow vest" protests (which significantly slowed down weekend activity in Paris), and strikes (which affected potential buyers' mobility at the end of the year, and especially those coming from abroad). Consequently, a non-negligible number of Parisian sales were put on hold until 2020". Regional markets have also followed the trend. Alexander Kraft explains. "The French have regained confidence in real estate and today are buying not only to upgrade their main residence or buy second homes, but also to make strategic investments for the future". As a result, we have observed that prices have increased across the real estate market in France, more good news for Sotheby's International Realty France – Monaco.
Click here to read the article.
Discover our
luxury homes for sale in Paris
The latest articles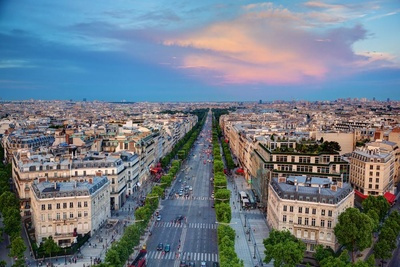 Real estate: real prices in Île-de-France, city by city
Real estate transactions in the Paris Region fell by a significant 25% in the second quarter of 2023, affecting all cities in the region. This trend is marked by an extension of the average property sales time, from just one month in 2022 to three and a half months...
Read more