Contact us
Paris Ouest (Paris 16ème - Victor Hugo)
Sotheby's International Realty
138 Avenue Victor Hugo
75116 PARIS, France
Paris Ouest (Paris 16ème - Auteuil)
Sotheby's International Realty
50 rue d'Auteuil
75016 PARIS, France
Paris Ouest (Paris 17ème - Etoile Monceau)
Sotheby's International Realty
82 Avenue de Wagram
75017 PARIS, France
Paris Ouest (Neuilly-sur-Seine)
Sotheby's International Realty
Place Sainte Foy - 2 Rue de Chézy
92200 NEUILLY, France
Paris Ouest (Hauts-de-Seine - Yvelines)
Sotheby's International Realty
Place Sainte Foy - 2 rue de Chézy
92200 NEUILLY, France
Paris Marais
Sotheby's International Realty
37-39 rue de Turenne
75003 PARIS, France
Paris Est
Sotheby's International Realty
37-39 rue de Turenne
75003 PARIS, France
>
>
>
NEXT-FINANCE
Paris will always remain cheaper than other major cities (London, Geneva, Singapore)

Despite Brexit and the return of French nationals to Paris which together
have led to an increase in the value of realty, prices in London remain
about double those to be found in Paris, even if this gap has decreased a
little. This is because there are far fewer properties for sale in London
than in Paris, and the British capital therefore remains a favourite
especially for HNWI's. The average price in Paris is 9600€ while in London
it is almost 20000€, and in prestigious sought-after neighbourhoods such
as Chelsea and Kensington can reach a staggering 100000€/sqm! In
France, French nationals and Parisians continue to invest in the capital.
There are however cities that are even more expensive than London: in
Monaco, Hong Kong, Singapore and Tokyo, prices range on average from
25,000 to 45,000€/sqm.
All in all, even if prices in Paris continue to rise, they shall still remain
significantly cheaper than in London and in the other most expensive
cities in the world.
Click to read the article.
Paris Ouest Sotheby's International Realty, your expert in
luxury real estate in Paris
The latest articles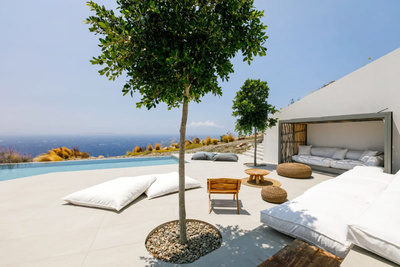 3 Mediterranean Villas To Retreat To
What is it about the Mediterranean coast that makes it such a paradisiacal place? Perhaps it's its white sand beaches, its translucent blue waters and its beautifully preserved history and culture. Or the sense of peace brought on by the breathtaking tranquility of...
Read more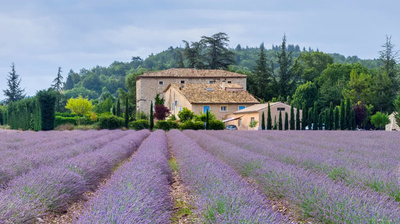 Real estate : the 3 new trends of the country house
The repeated confinements and the resulting desire for nature and green spaces have profoundly changed the behavior of the French. Indeed, their desire to find a balance between personal and professional life has resulted in reviving and transforming the secondary...
Read more