Contact us
Paris Ouest (Paris 16ème - Victor Hugo)
Sotheby's International Realty
138 Avenue Victor Hugo
75116 PARIS, France
Paris Ouest (Paris 16ème - Auteuil)
Sotheby's International Realty
50 rue d'Auteuil
75016 PARIS, France
Paris Ouest (Paris 17ème - Etoile Monceau)
Sotheby's International Realty
82 Avenue de Wagram
75017 PARIS, France
Paris Ouest (Neuilly-sur-Seine)
Sotheby's International Realty
Place Sainte Foy - 2 Rue de Chézy
92200 NEUILLY, France
Paris Ouest (Hauts-de-Seine - Yvelines)
Sotheby's International Realty
Place Sainte Foy - 2 rue de Chézy
92200 NEUILLY, France
Paris Marais
Sotheby's International Realty
37-39 rue de Turenne
75003 PARIS, France
Paris Est
Sotheby's International Realty
14 rue de Charonne
75011 PARIS, France
>
>
>
Posted on 27/01/2020
Neuilly-sur-Seine, Levallois-Perret and big budgets
L'express

Bordering the west of Paris, served by two metro lines and numerous
buses, Neuilly-sur-Seine and Levallois-Perret are keenly sought-after
despite an often limited offer. The average price per sqm in Neuilly is
almost 10,000€, and for top-quality properties can attain up to 14,000€.
Family apartments with balconies in prestigious buildings are in high
demand, with buyers' budgets ranging from 1.5 to 4 million euro.
Privileged locations, facing the Bois de Boulogne for example, are the
most popular. Towards Levallois prices remain a little lower with a
majority of smaller apartments at less than 500 000€. However, here too,
prices vary depending on the location: near the metro station, by the
town hall or towards
Neuilly apartments
are more expensive and sell
more easily.
The latest articles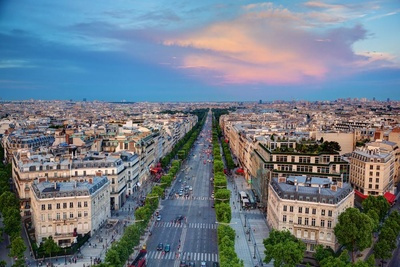 Real estate: real prices in Île-de-France, city by city
Real estate transactions in the Paris Region fell by a significant 25% in the second quarter of 2023, affecting all cities in the region. This trend is marked by an extension of the average property sales time, from just one month in 2022 to three and a half months...
Read more